Easy Wedding Planning is moving BACKWARDS
All I really remember is picking up the gorgeous, freshly made, 2 tiered chocolate cake with fancy buttercream gold leaf frosting and thinking...
"Do I really need this?"🧐
or better yet...
"How can I design a situation where it's acceptable for me to buy this "much too big for just me", special occasion cake?"🤣
This, my friends, was the moment I started to spiral down a rabbit hole of planning a small party just because I "NEEDED" this cake. Yes, it might sound a little over the top nuts. Yes, this sounds like a lot of work. BUT you have to keep in mind, in the moment you're feeling all the feels, (and smelling all the smells in this case 😱).
Creating a situation to justify something you want doesn't even sound like a big deal at this point. This is completely fine. Totally acceptable. (🤣↓)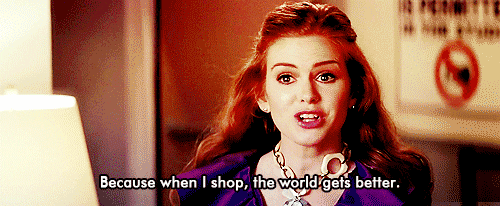 Haven't you ever done this? Created an entire situation to justify getting that ONE thing...dessert, dress, piece of furniture, etc. that you REALLY REALLY wanted but couldn't quite justify getting?
Maybe in your case you bought that sequin skirt even though you had no where to wear it, BUT you told yourself "I'll just have to have a date night!" 😉👍🏼
Well I can tell you with absolute certainty in my case this has happened more than once. BUT thankfully, more than just an amazing chocolate blackout has come of situations like this
...I realized the fast, and effective method of planning backwards.
See this cake , or rather this one party detail started an explosion of easy party planning because I had this one amazing detail I was inspired by, and I could work backwards from. I could use it to design the rest of the party.
And you know what? You can use this to design a wedding easily too.
You see, because I knew the style, color, and type of this cake, it was easy to create a party that complimented it.
For example, since it was modern themed with gold accents, I instantly knew that these gold rimmed modern plates that would look perfect with it.
The same thing went for the invitations. It was easy to choose them because the same gold leafing on the cake would look beautiful on simple white modern invitations.
Since the cake was VERY decadent, it helped me choose other rich feeling decor and foods to go along with it.
Because I started with the end vision (or rather a piece of it, no pun intended 😉), it was easy to complete the whole picture.
This method of planning backwards by starting with the end vision, and then step by step filling in all the details matching it makes planning SO much simpler.
This is why I am ADAMANT about teaching it within my soon to be released mini planning course, Wow Factor Wedding Formula™. Ya'all just need a simpler way to plan your wedding and still get that WOW effect!👍🏼
I've been using this method with my brides for eons, and I think it's about time that any bride can put this trick in their planning bag.
I'll be launching it SOON, this August, with an official date coming shortly.😉
Want to be the first to see the course and all the AH-MAZING goodies that goes with it?
Get on that waitlist, love!